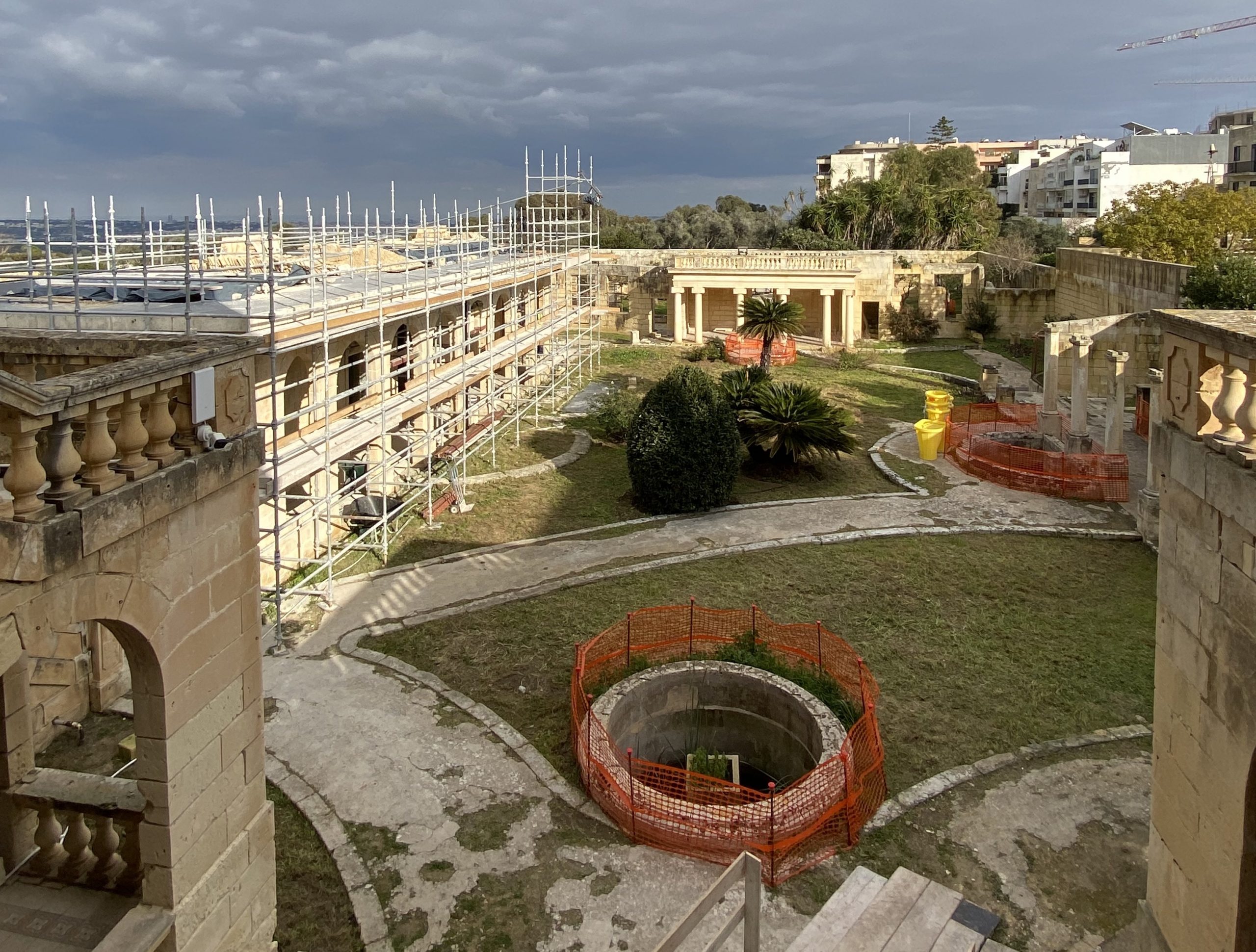 17 Feb

Heritage Site Visit

The meticulous process of a Grade I heritage site renovation requires detailed oversight at each stage of development. Once the project's initial phase and the requisite construction permits were in place, a series of tests was conducted to determine the optimal restoration method for this historic monument.

The first structure to undergo renovation was Building A, situated in the garden area. Scaffolding was erected, extraneous elements slated for removal were cleared, and the process of stone cleaning and floor replacement commenced.

Scheduled inspections are expected to occur after each significant stage, but in practical terms, they can take place on a weekly basis. The supervision by the Heritage Conservation Office is executed by a dedicated committee, tasked with the monitoring of the progress of the project. Gaston Camilieri, the leading architect on the project, liaises with the Heritage Conservation Office, and is also responsible for managing the production of related documentation and overseeing the acceptance of work.

Before any stage is signed off, comprehensive documentation and progress reports are prepared. The committee is responsible for ensuring the work aligns with the conservation plan. The cleaning and repointing of the stone – a material considered a national treasure of Malta – has been assigned to AX Construction. This company was selected as the best contractor after a rigorous search and enjoys a sterling reputation among Maltese construction firms.